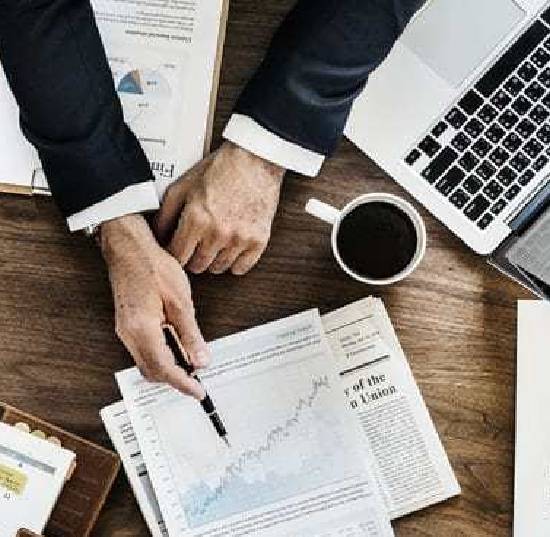 What is a Private Limited Corporation?
Once you've decided to start a business, the first and most important step is to choose a suitable business structure in order to register the company in India. The right business framework can affect many aspects, including your business name, your liability to your business, and how you file your taxes and statutory dues.
According to the mechanism of online company registration in India, the market structure determines the company's financial and operational performance.
A Private Limited Incorporation Registration is one of the most commonly used legal structures for companies in India. Typically, start-ups and rising businesses tend to have an online Company Registration as a private Limited company because it helps them to quickly collect outside capital.
It reduces the shareholders' liabilities and allows them to offer Employee Stock Options (ESOP) to attract top talent. If you want to start a business in India, make sure you get Online Company Registration assistance from our experts.
Why is it Essential to Check the Name of the Private Company Before Registration?
It is important to check the company's name before registering it. If you check the name of the company before registering it, you can prevent any overlapping. Furthermore, the business will have some similar names to firms that have already been used.
For example, if a company is registered with a specific name, the name of the company might be identical to the name of another company. This will create some doubt in the minds of customers.
But apart from that, it is important to review the company's names to ensure compliance with local laws. The name must not be disrespectful to any national or religious symbols. Aside from that, the name must adhere to the provisions of intellectual property law.
For example, the company's name is protected by a trademark, which is an intellectual property right. It is important to ensure that this does not infringe on any other trademarks or company rights. The trademark reflects the company's specific brand.
The company's name can be reviewed in accordance with the requirements of the Ministry of Corporate Affairs (MCA) and relevant authorities such as the IP Office of India.
Benefits of Private Limited Incorporation Registration
The benefits of Private Limited Incorporation registration are:
A Private Limited Company can have a minimum of two members and a maximum of fifty members.
Directors are only liable to creditors to a small extent.
In the event of a default, banks or creditors must sell only the company's assets and not personal assets.
Loans in the name of the company may be given in order to make investments in various businesses.
It will be treated as a distinct legal entity.
Directors' liabilities would be reduced. They will not be held individually accountable for the affairs of the company.
The company's directors are eligible for tax breaks.
The company has the authority to keep and dispose of property from the moment it is created.
Creating a platform for dealing with manufacturers, industries, vendors, and consumers.
A registered business has the right to sue or be sued under its own name. The entrepreneur's name will not be used here.
Entering a business world allows one to easily differentiate oneself from others.
You may raise funds from the general public to invest in the company.
Eligibility for Registering a Private Limited Incorporation in India
Let's discuss the eligibility criteria for registering a Private Limited Incorporation in India:-
Resident Director
At least one of the company's directors must be Indian citizens. Any individual regardless of citizenship who stays in India for at least 182 days during the financial year is considered an Indian citizen.
However, under the Finance Act of 2020 and the Income Tax Act of 1961, if an individual stays in India for more than 120 days, they are considered a resident Indian.
This, however, is dependent on the amount of taxable income received in India if your taxable income in India exceeds Rs.15,00,000/- per year.
Unique Name of the Company
The suggested company name must not be identical to any current company or LLP. Furthermore, you must check the trademark registry to ensure that the name is not identical to any licensed or applied trademark in India.
The company's name must not violate any provisions of any intellectual property law in effect in India. The name must not be in violation of the Copyrights Act or the Indian Trade Marks Law.
Minimum 2 Persons/Directors
In order to register a private Limited company in India, a minimum of two people must serve as shareholders or directors of the company.
A company's maximum number of shareholders is 200, and it can have up to 15 directors. If the owners are foreign citizens, they must request a passport as well as other documents.
Capital Requirement
The investment must be made in accordance with the needs of the company, and there is no minimum capital requirement for a company. However, when calculating capital, the Government fee is also included. This takes into account the minimum capitalisation requirements.
Who should start a Pvt. Ltd. Company:
If you want a formal structure for your company.
If you wish to have stock options for your employees.
If you're going to list your company on the stock exchange in the future.
If you want to raise equity investment in the future.
The distinction between Ownership and management.
Advantages of Private Limited Incorporation:
Professional Structure of the business
Easier to raise investments
Defined responsibilities of owners and shareholders.
Management and Ownership can be distinguished.
Memorandum of Association (MoA), article of Association (AoA), and Share Holders Agreement are the governing document of a Pvt. Ltd. Company.