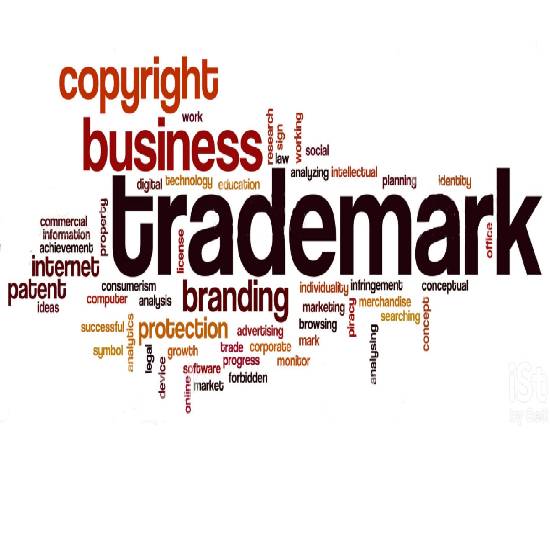 What is a trademark?
Trademark can be a symbol logo brand or a combination of all these. A trademark is used by a business to set them aside from their competitors. Trademark is the flag bearer of brand value. Companies use a trademark to increase their brand awareness.
Trademark can be in one of the following forms:
Word
Symbol
Phrase
Logo
Design
Types of Trademark:
Product Trademarks
Service Trademarks
Collective Trademark
Certification Trademark
Benefits of Registering Trademark
Brand Identification
Helps to avoid market confusion
An economically efficient marketing tool
Trademarks in India is governed following laws:
Trademark Act 1994
Trademark rules 2002
---
Trademark Registration Process
From start to finish, the process of acquiring a registered trademark in the United States usually takes 8-10 months. If an original trademark claim is filed, the USPTO will review your application within three to four months.
This part of the process consists of a USPTO attorney evaluating your application to ascertain whether there are any issues with another trademark and ensure that your application satisfies all of the technical standards provided by the USPTO.
When the investigating attorney has completed their review of the trademark, they will forward it for 30 days of "publication." During the "publication" period, any public member (or another company) can file an opposition to your trademark application.
As a result, even though the USPTO has accepted your trademark application, a third party may feel harmed if your trademark is eventually registered and may challenge your application during the publishing process.
After the 30-day publication period has expired, the application is returned to the examining attorney for final review. By that point, since you filed the trademark "in use," which means that your goods or services were being sold at the time the application was filed, the investigating attorney would grant the copyright for your trademark and send you a registration certificate.
Why is Trademark Registration Important?
So, now let's discuss the importance of trademark registration
Registration makes the trademark visible to the public.
A federal trademark registration notifies others that the brand exists and is protected in the United States. When you register your trademark, it will appear in the online database of the United States Patent and Trademark Office (USPTO).
This database is open to the public and encourages people to run searches to discover potentially identical marks to their own. Furthermore, after your mark is registered, you will continue to use the registered trademark symbol " ®" adjacent to your mark.
This way, anybody who sees the mark, even through a quick Google search, will be able to know that it is secured by federal registration. Furthermore, no one should claim that they have "never heard of your brand" because U.S. trademark law assumes that new entrants can search the USPTO trademark database and do due diligence to prevent misunderstanding.
Registration ensures that the trademark is covered throughout the nation.
While a brand can obtain trademark rights when applying for a state trademark registration or merely by using the mark along with your products and services (i.e., common law rights), these provisions are geographically restricted.
A state trademark registration protects a mark that is only used in that state. Alternatively, opting not to file the mark at all severely restricts the geographic scope of the protection to which you are entitled.
Suppose you decide to expand your company to a greater geographic region – which is basically unavoidable, particularly given the importance of online commerce. In that case, you may encounter problems with similar marks theoretically chasing the same national growth and claims.
For example, suppose anyone opens a restaurant in Montana with a similar name to your restaurant franchise, which is located in the Southeastern United States, without registering the trademark. In that case, you will be required to coexist with the new user of the trademark and may be prohibited from spreading into that brand's "territory."
This is a nightmare scenario for a brand owner, with problems such as increased growth constraints, competition for digital resources such as keyword advertisements and social media, and much more. And if you have a valid argument, common-law or state-based protection can be complicated to implement compared to the strength of federal trademark registration.
Registration guarantees that the trademark is presumed to be owned and legitimate.
Before the USPTO grants a registration, a trademark application is thoroughly reviewed by a government attorney known as a trademark examining attorney. The attorney examines previously registered trademarks and the trademark to determine whether or not the registration can be issued.
After the review and a thirty-day deadline for third-party objections, a registration issue is resolved. As a result, a trademark registration certificate is a valuable document that confers national validity on the issuer over users of unregistered trademarks. A company's use of a term or expression is not necessarily a trademark.
Through a federal registration, though, you are legally presumed to hold a protectable trademark. Although the evidence may be used to overcome this, it places the burden on the infringer to prove otherwise.
How Much Does This Cost To Register A Trademark?
The total expense of registering a trademark is determined by various factors, including whether you employ an attorney to handle the case, whether you conduct a comprehensive trademark search before filing your application, and the related government filing charges.
The assistance of experienced trademark lawyers
Gerben Law Firm charges a flat rate on all trademark searches and applications (in most cases). This includes thorough trademark research, consulting time, and the time and logistics required to plan and file the trademark application itself. This flat fee also includes answers to some non-substantive Office Actions, which are USPTO queries. Consultation time is also included in the charge.
Fees for registration with the government
The cost of obtaining a federal trademark registration is primarily determined by the basis for filing and the type of form used. An Applicant who has already been using the mark in commerce may most likely only need to make one initial trademark filing. In contrast, an Applicant who wishes to reserve rights in a trademark with the legitimate intent to use the mark in the near future may do so but may need to make an additional filing within a year to prove that the mark is being used for the goods and services for which it was reserved.
A government filing fee for a pre-existing mark is typical $350 per category, or "class," of products and services requiring security. For example, suppose you apply to register the brand and choose to protect cosmetics, accessories, and cellphone cases. In that case, these items fall into three distinct classes; then, the initial registration costs will be no more than $825. Furthermore, if you first filed an application to reserve the right to use the mark in the future, the subsequent filing to prove "use in commerce" (typically due over a year after the initial filing) would cost $100 in government fees per class.
Gerben Law Firm provides an example of net trademark registration costs.
When filing an "IN USE" trademark application: If the mark is already in operation at the time of the trademark filing, the net expense of registering a trademark would be $950 + $350 per class (assuming a single-class application) = $1225.
When filing an "INTENT TO USE: trademark APPLICATION: If you want to reserve the right to use a brand in the foreseeable future, the net expense of registering a trademark would be the flat legal fee of $950 + the US Government filing fee of $350 per class (assuming a single-class application) AND a future filing to show "use in commerce" for a flat legal fee of $350 + the US Government filing fee of $100 per class (assuming a single-class application) = $1575.
Documents Required
Text of Trademark Name
Jpeg Image of Trademark Design, if any (8cmx8cm size)
Description of the image, if any
Brief description of Goods and Services (See Classification)
Particulars of Usage of TM
Deliverables from CompanyFX for registration
Complete Trademark Registration Services in Bangalore with:
Support for application filing application
Name, logo availability check
Objections/filing reply to oppositions
Trademark Renewal
Classes of Trademarks
Trademarks are classified in 34 classes in Goods and eight classes in services. Find the list of classes here.