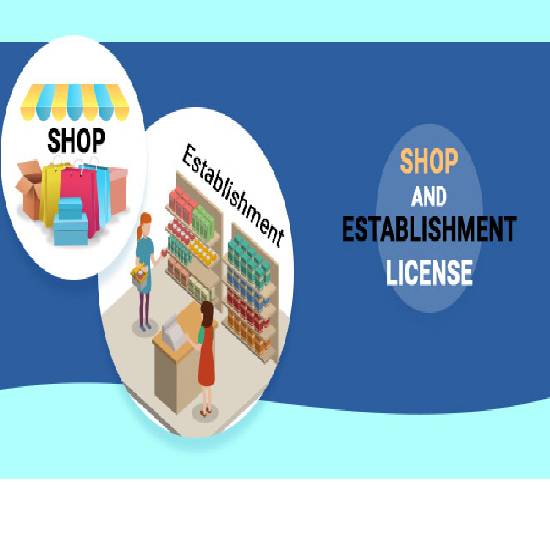 What is the Shops and Establishments Act?
Shops and Establishment Act consist of laws relating to work and employment in shops, commercial establishment like restaurants, theatre, or any other public amusement or entertainment.
The Shop and Establishment Act is regulated by the Department of Labor and regulates premises wherein any trade, business or profession is carried out. The act not only regulates the working of commercial establishments, but also societies, charitable trusts, printing establishments, educational institutions run for gain and premises in which banking, insurance, stock or share brokerage is carried on.
This act regulates areas such as working hours, rest interval for employees, opening and closing hours, closed days, national and religious holidays, overtime work, rules for employment of children, annual leave, maternity leave, sickness and casual leave, etc.,
When you decide to enter the business world, you must decide not only on your business plan, product or service, or investment options but also on a detailed list of all the mandatory regulations that your business unit must follow. Taxation legislation, licencing requirements, and so on are examples of rules. The Shops and Establishment Act is one of the critical bills that is authorised by every state in India to regulate working conditions and to provide employers' statutory obligations and employee rights in an unorganised division of labour.
Shop and establishment online registration Bangalore
The registration of shops and establishments is required by the laws of the respective states. Anyone running a shop or establishment in Bangalore, whether an individual or a group, must obtain the certification either online or from the senior Labor Inspector. The government monitors the working hours prescribed for employees, weekly holidays, and appointing the child labour prohibition through this act. The Labor Inspector's registration certificate must be displayed on the office premises. This act requires registration to be completed within 30 days of the start of a business or service.
Karnataka Shop Establishment Act: This act applies to the entire city or state of Karnataka. This act must be followed by all shops and establishments. This Karnataka shop & establishment registration in Bangalore is required for all Bangalore shops and other commercial establishments. Every new shop and retail establishment in Bangalore must apply for the Karnataka Shops and Establishment Act within 30 days of opening. The registration of shops and establishments must be submitted to the Labor Inspector in the affected area.
The rules and regulations to be followed
The following are the rules and regulations that apply to Karnataka shop and establishment registration in Bangalore:
The business establishment in Bangalore must only be open until 6 a.m. and must close no later than 8 p.m. If any of the business organisations require additional working hours, they must apply for it separately, and the Labor Officer will grant it. Under Karnataka shop and establishment registration in Bangalore, every business organisation's name board must be in Kannada; if the employers use other languages, they must be written below the Kannada version.
How to apply for the shop and establishment registration in Bangalore
The Form must be completed by the business owner. A completed application, along with the other supporting documents, must be submitted to the Labor Inspector, along with the registration fee.
Highlights of The Karnataka Shops And Establishment Act
Child labour in any establishment is prohibited under the Karnataka shops and establishment act.
The employee is only allowed to work for 9 hours per day under the Karnataka shops and establishment act. If an employee works more than 9 hours per day, he or she must be compensated for the extra hours worked.
The entire establishment in Bangalore, Karnataka, is required to close for one week at a time.
The employee must be granted annual leave with pay.